Vehicle Tracking Solutions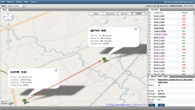 Real-time Tracking
See where your vehicles are any time from any computer with internet access.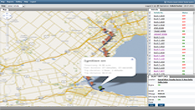 Alerts & Notifications
Receive alerts via your cell phone or email to know whether your vehicles are being used in an unacceptable manner. This map shows numerous speeding events, all of which you hear about in real time.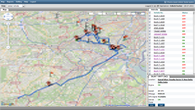 Trips Management
Manage your fleet with ease: trip plotting, fuel consumption, speeding, idling, engine working hours, mileage and more. Find out where you can save money fast.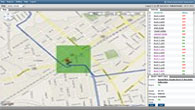 Geofences
Set electronic fences around areas you want to be aware of vehicles entering or leaving. Optional real-time alerts give you the opportunity to intervene as necessary.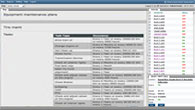 Maintenance Planning & Reports
Online reports for all your vehicle data. Downloadable in a variety of formats so you can share it with managers, accountants etc.