GPS Tracker for Trucks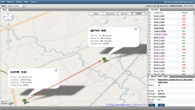 Real-time GPS Tracking for Trucks
Phoenix Secure India has established itself as the market leader in providing GPS Tracker for Trucks . With our unique Technology & Featues Fleet management has been made very easy powered by robust reporting system which allows fleet owners to cut their costs effectively & effeciently. Our trackers can also be installed in Cold Storage Trucks , Containers , Tempo Service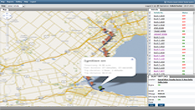 Fuel Sensor for Trucks & Buses
With our expertise in GPS Tracking we have also established ourselves as pioneers in Fuel Sensor Technology for Trucks of various companies like Tata Motors , AMW , JCB , Mahindra & Mahindra, Hyundai , Toyota , GM , Navistar, Volvo. Our Fuel Sensors are upto 95% accurate under any conditions.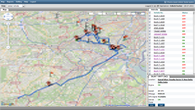 GPS Tracker Return on Investment
If you believe in the saying "Time is Money" ..... then it is the right time to install a GPS Tracker in your Fleet since all our clients have reportedly saved both in terms of Time & Money after using our Tracking Devices. It is a fact that all the Hardware Cost is recovered within 30 days of installation because our system keeps a track of your fleet at every moment thereby reducing wastage of time by drivers during trips. Another Cost Saving part is our effecient fuel sensor technology for trucks which can reduce your fuel pilferage by dishonest drivers.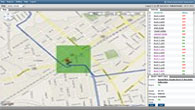 Effecient Logistics = Effecient Economy
In our emerging economy logistics plays a very big role. Fleet management is a major concern today for effective & timely delivery everywhere in India. By keeping a track of your Fleet via our Fleet Management Sotware you can increase your Delivery Effeciency thereby enabling you to earn more pofits.