GPS Tracker for Motorcycle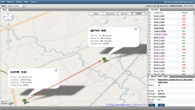 Unique GPS Tracker for Motorcycle & Bikes
Phoenix Secure India has a unique Wateproof GPS Tracker for Motorcycle . The cutting edge technology of ou Bike tracker enables it to become a compact device capable of hiding anywhere inside the motorcycle. Its unique IP66 wateproofing makes it Rough & Tough thereby reducing the risk of damaging it.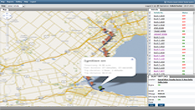 Perfect for Tracking Youngsters
Our GPS Tracker Model X5 is a perfect solution for tracking Youngsters. With growing crime rate in India & increasing number of road accidents Young Bike Riders ignore safety rules & violate speed standards. As a parent you can always keep a watch on your young ones without chasing them all the time.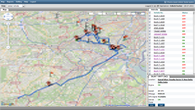 Best Employee Tracker
Tracking Sales Team & Employees has never been an easy task on phone. They will never tell you correct location but with our personal tracker & bike tracker you can keep an eye on your employees all the time wherever they go. Employee GPS Tracker has helped improve sales for many companies all over the world & now this amazing technology is available in India with Phoenix Secure GPS Trackers.